My 1080 liter Diary
(or how you turn a old aquarium into beautifull piece of furniture)
Page 1 Page 2 Page 3 Page 4 Page 5 Page 6 Page 7 Page 8 Page 9
Now i had to buy the stuff to fix the look of the tank. I went to the paint shop to buy special paint
for aluminium frame but after a long talk with the expert there i ended up
with schoolboard paint. You use this for turning a standard piece of would into
a schoolboard that you can write upon with chalk.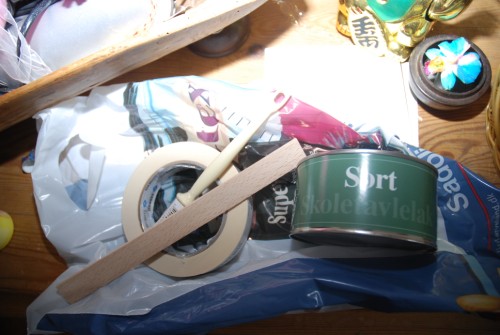 We started on the paintjob. It used to be bronze but slowly it turned matte black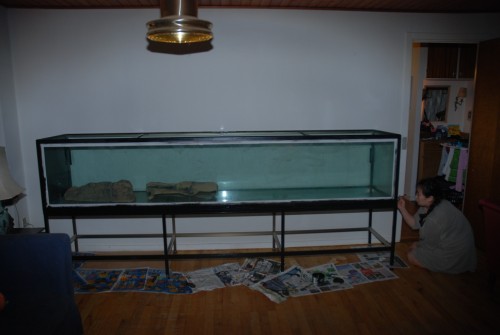 It had some cabinets that were light wood colored. We painted them white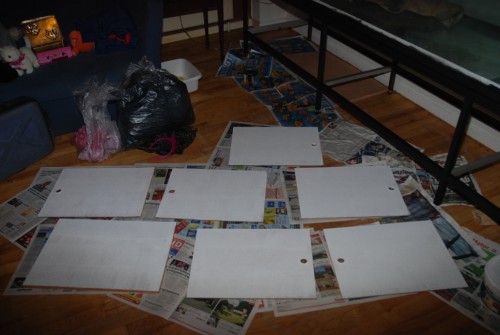 The end result was precisely as I had imagined. I was very satisfied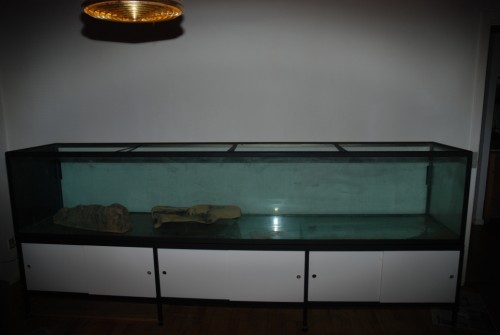 Slowly the stuff i needed to build the background arrived. I had ordered a lovely
background from Aquaterra for my tank, bought in a shop called Unimati. Ole
who owns Unimati is a leading expert on backgrounds with filters so he had helped
me figure out what i needed. There was no background that had the size
300x60 cm's so i had to buy 2 in 160x60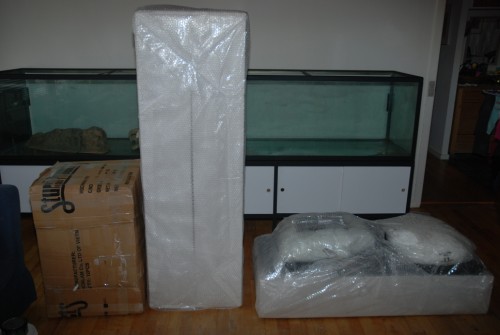 The filter material for the background. 125 liters of bioballs. 25 liters of filtercotton and
a rough filtermat was my components to build the perfect filter.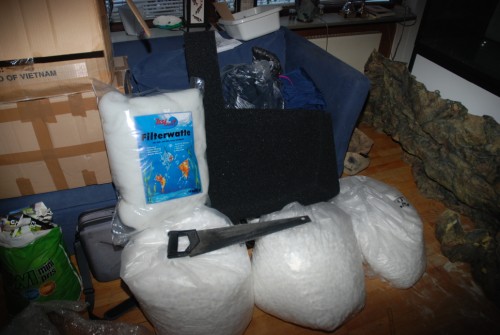 The 2 backgrounds where 20 cm to long when put together. That had to be sawed off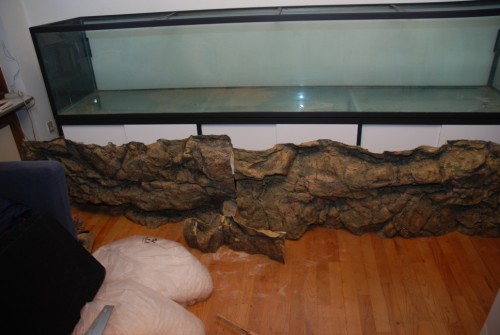 Shipment 2 came from Cichlidcenter. Also one of my prefered places to shop. Prices
are very good and the service is max! My shipment contained 2 hydor korelia poweheads,
4 t5 tubes for my lamp (which had not arrived yet)