My 1080 liter Diary
(or how you turn a old aquarium into beautifull piece of furniture)
Page 1 Page 2 Page 3 Page 4 Page 5 Page 6 Page 7 Page 8 Page 9
It all begins with a fishtank i saw on the local fish homepage called akvariesiden. I was
actually in a very dark mood due to the fact that i had just been diagnosed with diabetes type.
My wife saved up the funds for my project and the adventure began. A very cold february day we set
course towards lolland to get the fishtank.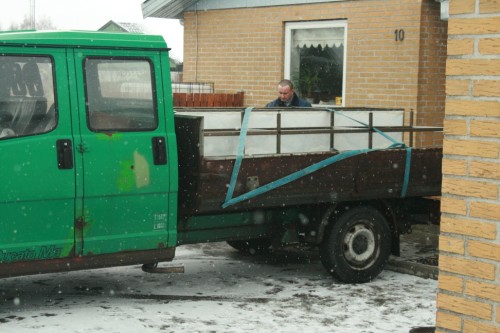 A friendly carpenter had a truck to help me transport the fishtank safely to north zealand
Thank Jesper :)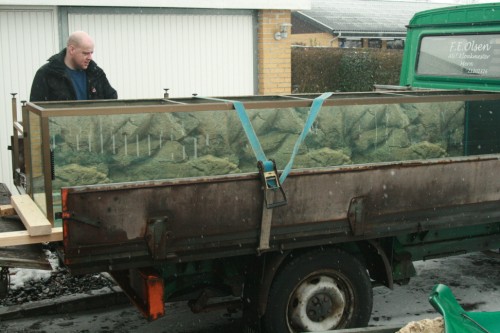 And my buddy from our fish association helped me all the way, thank you Frank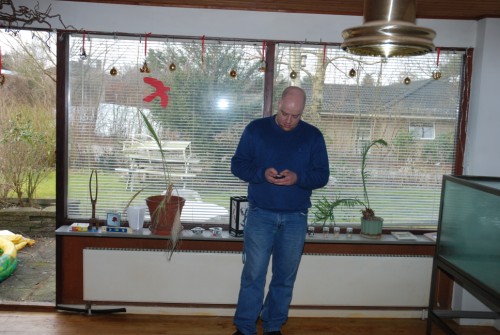 2 of the board members of our fish association also turned up to help me carry the monster inside
Thank you Jørgen and Preben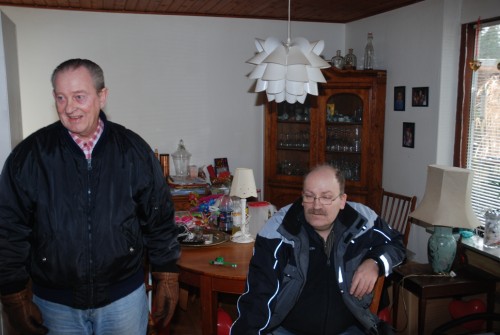 After a long time we got the monster in position however...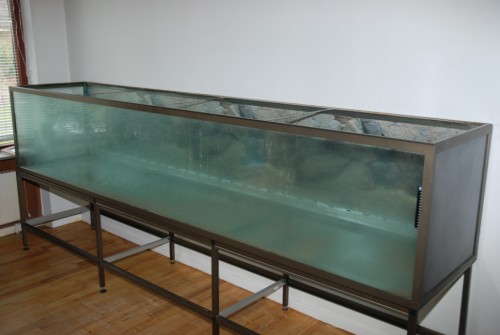 It was turned the wrong way, i wanted the back of the tank outwards since it had the fewest
scratches. Also you can clearly see that it did need quite a cleaning.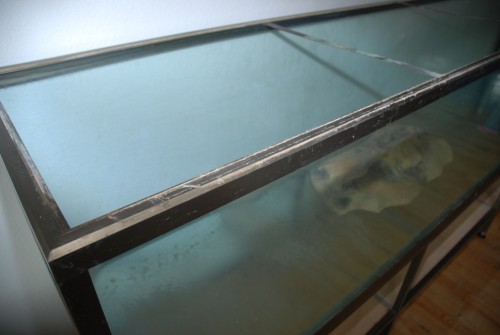 With the fishtank came 2 lamps and a powerhead but the where not very nice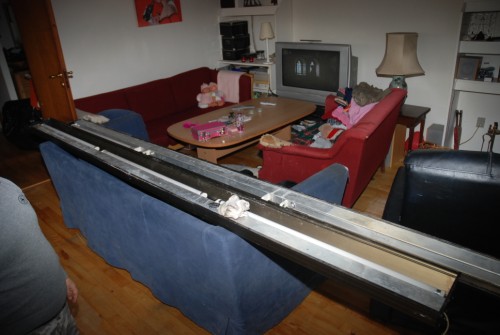 Yes it truely needed cleaning, my wife started immediatly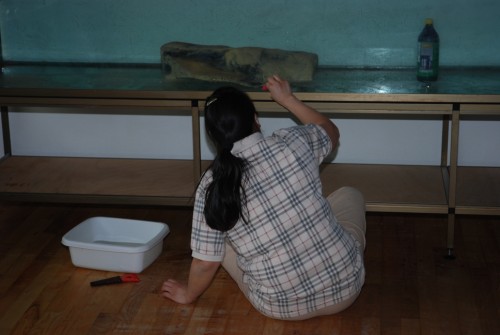 It is hard to figure out how big it is but here is my 2 kids in front of it. 3 meters
does not sound like much but it sure is a difference :).